Fukuoka City Accommodation
We offer several accommodation options for students coming from outside Fukuoka to learn Japanese with us:
1. Homestay with a Japanese Family
2. Dormitory
3. Room in a Shared Apartment
4. Private Apartment
5. Longterm Private Apartment
All options offer a private room. Click on any of the titles below to jump to a page with more detailed information.
click here to convert prices to your currency:
Please note: Prices in currencies other than Japanese Yen are provided to give an indication of the cost and may vary from the actual cost.
Here are the pros and cons of each type:
| | | | | |
| --- | --- | --- | --- | --- |
| | Homestay | Dorm/Residence | Shared apartment | Private apartment |
| Cost | Medium: ¥15,000.00 per week (breakfast) / ¥19,200.00 per week (halfboard) | Medium: ¥13,000.00 per week | Lowest: ¥10,000.00 per week | Highest: from ¥25,000.00 per week |
| Privacy | Low: Family may have curfew, guest rules, etc. | Medium: Shared facilities, usually no curfew | Medium: No curfew, etc., but shared facilities | High: Totally private |
| Community | High: You are a member of the family. | High: GenkiJACS and Japanese uni students always around | Medium: Others in apartment can become your friends. | Low: You can bring friends to your apartment. |
| Location | Furthest: About 40 mins from school on average | Medium: Between 15-30 mins from school | Close: Usually 10-30 mins by subway/bus | Closest: Usually 5-10 mins on foot |
| Meals | Breakfast included; dinner available for ¥600.00 per night | Dorm usually has kitchen; sometimes cafeteria | Prepare all meals yourself | Prepare all meals yourself |
All costs include utility charges.
Under-18 students must stay with a host family, or in one of the specified dormitories.
---
The opportunity to stay with a Japanese host family is the perfect way to immerse yourself in the culture, and practice at "home"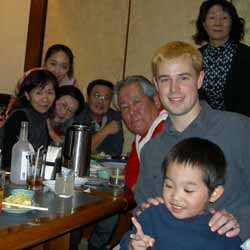 what you learned at school that day.
When arranging a host family for you, we try to take into account any needs or preferences you may have, such as smoker or non-smoker, allergies, English ability, and so on. Your host family can act as guides and mentors, friends and companions, and a wonderful resource in your adventure in Japan. They are likely to be the people you become closest to during your stay, which is why we perform a thorough screening of all host family applicants, to ensure that they can provide a suitable environment to assist your learning and to allow you to fully experience Japan.
Host families are chosen to be as close to the school, and the center of Fukuoka City, as possible. All host families are within one hour traveling time of the school by public transport. You are guaranteed to have your own private room, which may be either Japanese or Western style.

Breakfast is included at all homestays. If you want to have dinner with the family every night too, you can book the halfboard option. It is sometimes possible to book dinner only on certain days, but please note that some families are not able to provide dinners for students, so if you think you might want to have dinner on some days, please mention this in your application form so that we can place you with a family where this is possible.
For more information, click here.
Homestay Costs
| | |
| --- | --- |
| | |
| Homestay family placement fee (one-time) | ¥9,500.00 |
| Per week (breakfast included) | ¥15,000.00 |
| Per week (breakfast and dinner included) | ¥19,200.00 |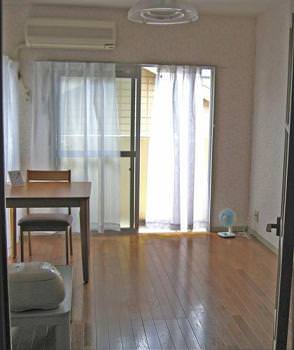 A private room in a dormitory with other GenkiJACS students and Japanese university students gives you the freedom to enjoy the city life without a curfew, but also the chance to make lots of friends. We offer multiple ranks of dormitories, so choose based on your required facilities and budget. For more information, click here.
Dormitory Costs
| | |
| --- | --- |
| | |
| Dorm placement fee (one-time) | ¥9,500.00 |
| Per week (no meals included) | ¥13,000.00 |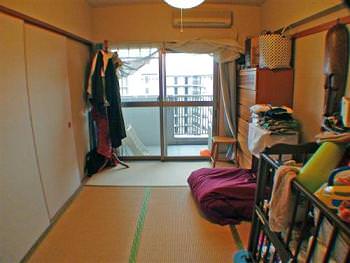 Staying with other people in the city gives you the opportunity to make friends easily, and go out freely, but still have a good level of privacy and freedom. In a shared apartment you have your own private room, but share the central facilities, such as laundry, kitchen, living room, and bathroom.
Most of these apartments are quite close to the center of the city.
For more information, click here.
Shared Apartment Costs
| | |
| --- | --- |
| | |
| Apartment placement fee (one-time) | ¥9,500.00 |
| Per week (no meals included) | ¥10,000.00 |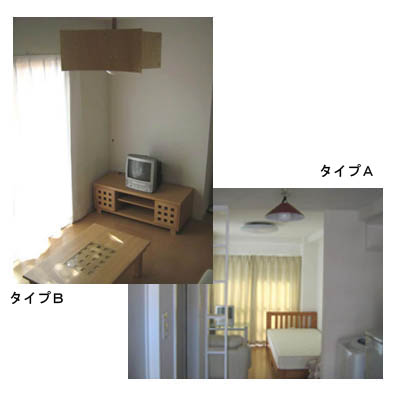 Private apartments are usually similar to a hotel room in quality, and can be rented by the week. They include a bed, living room area, kitchen area, and bathroom. Generally all required appliances are included. High-speed wired Internet is provided for no extra charge. Most private apartments are very centrally located, in the main business/entertainment district and within easy walking distance of the school itself. (Long-term apartments, for three months or more, are much cheaper, but are not walking distance to school.)
For more information, click here.
Private Apartment Costs
| | |
| --- | --- |
| | |
| Apartment placement fee (one-time) | ¥9,500.00 |
| Per week (no meals included) | From ¥25,000.00 (shared apartments available at a discount, inquire for pricing). |
| Long-term apartments (only available to student visa students) | ¥56,000.00 per month |