ONLY FROM JULY 2019
Genki Japanese Language School Kyoto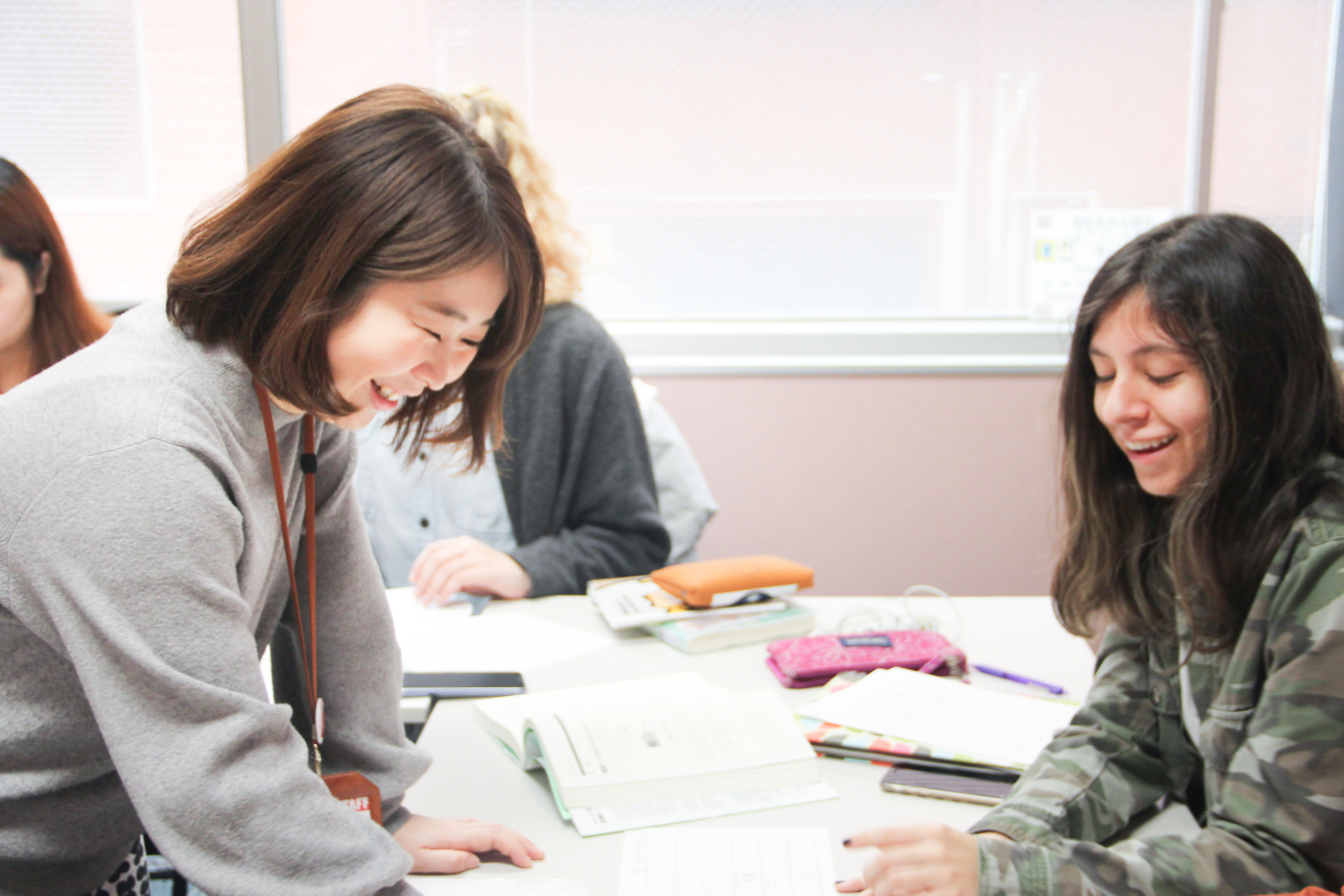 Welcome to GenkiJACS Kyoto, the newest addition to our family!
Click here to see a map of the Kyoto Japanese school location.
Our school is only minutes away from the wonderful Gion district. Take a subway ride and it will take only twenty minutes to get to Kyoto Station. A 25-minute stroll and you will reach the world-famous Kiyomizu-dera.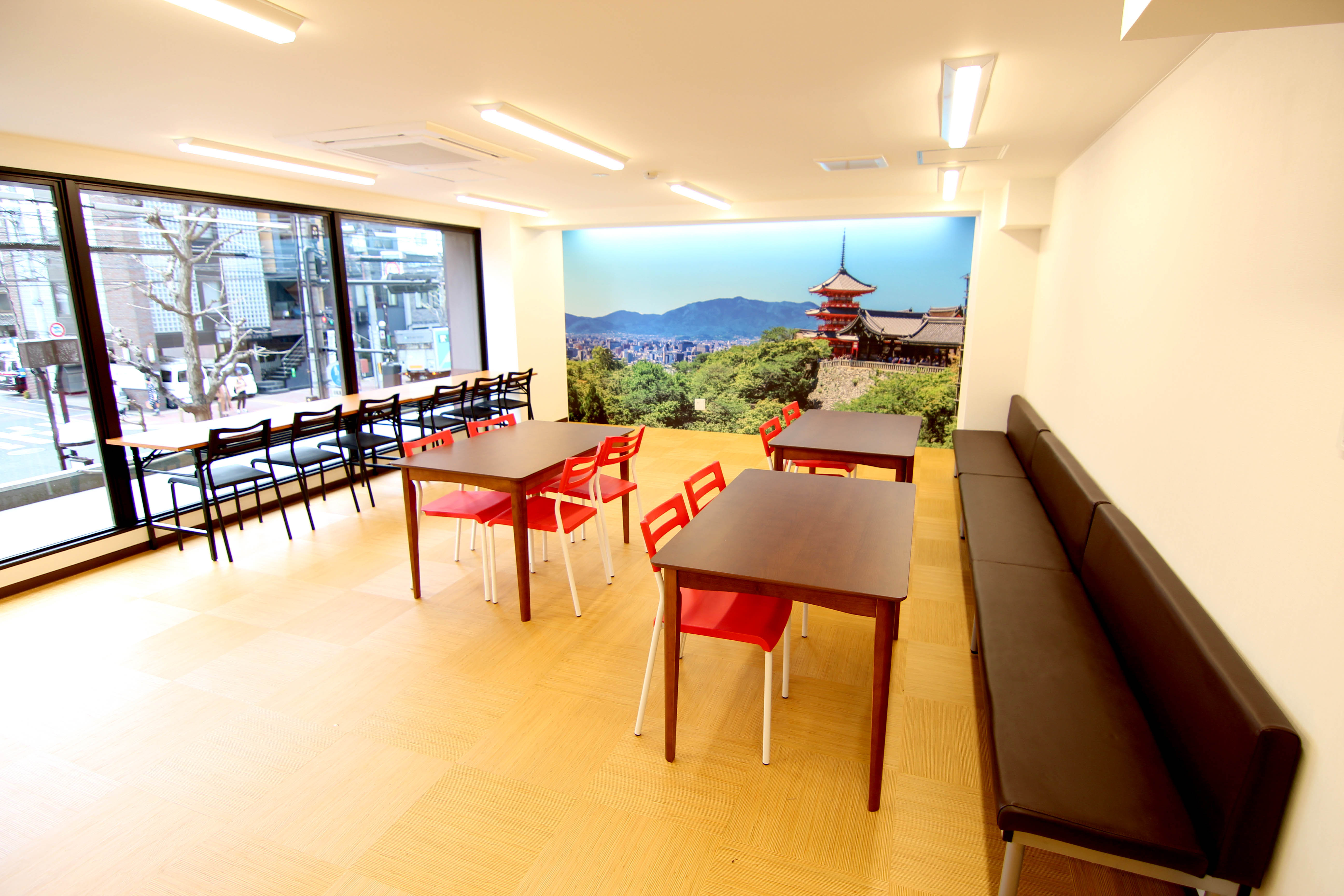 We have 9 classrooms and a large communal lounge for our students to relax. It has a large window overlooking the street and the classrooms are designed to facilitate learning in a relaxed and comfortable environment.
GenkiJACS' courses focus on everyday communicative Japanese, and learning both the language and the culture simultaneously, with courses such as Japanese Plus Traditional Culture, and Japanese Plus Pop Culture. The school holds between 7 and 10 activities and events each week, to keep students entertained. We pride ourselves on flexibility – students can start any Monday throughout the year, and study for as many weeks as they like. Class sizes are very small, with a maximum of 8 students (exceptionally 9) per class, and an average of 6.

Check out our handy guide on using the public transportation in Kyoto, including instructions on how to get to the school from both major airports (Kansai and Itami).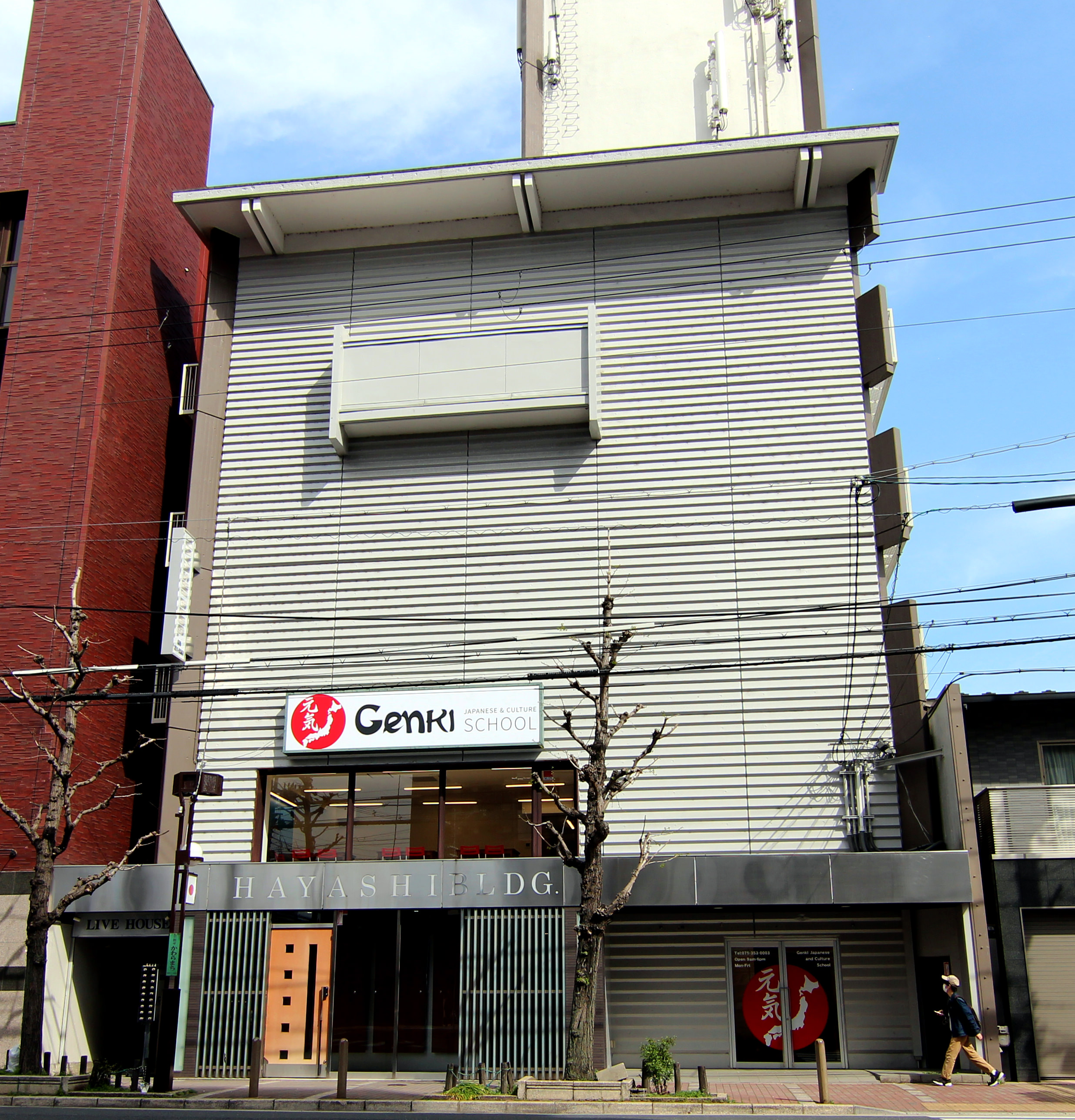 Major differences between GenkiJACS' Tokyo and Fukuoka Japanese language schools:
| | | |
| --- | --- | --- |
| Tokyo GenkiJACS | Fukuoka GenkiJACS | Kyoto GenkiJACS |
| Students must be 16 or older | Students must be 14 or older | Students must be 16 or older |
| 9 classrooms | 13 classrooms | 9 classrooms |
| Accommodation in homestays, guesthouses, residences and apartments | Accommodation in homestays, guesthouses, shared apartments and apartments | Accommodation in homestays, guesthouses, residences and apartments |
| Student visas not available | Student visas available! | Student visas not available |