Volunteering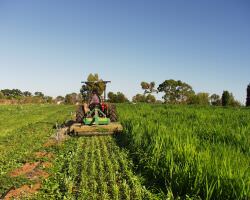 After studying Japanese with GenkiJACS, why not stay on in Japan and experience volunteering at a farm, restaurant, art gallery, or other exciting opportunity? You can do this with Willing Workers on Organic Farms (WWOOF) Japan.
What is WWOOF?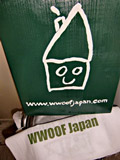 WWOOF is a network of hosts of a variety of types, all around Japan, that provide food and lodging to foreigners, while foreigners volunteer in the host's business. There is no exchange of money between WWOOFers and hosts - you only pay the yearly membership fee to WWOOF Japan itself. Joining WWOOF allows you to stay in Japan cheaply, but also to have experiences that would otherwise be impossible to get, and to learn about the culture and lifestyle far more deeply than a tourist would.
What types of volunteer activities are available?
There are a wide variety of volunteer activities, but a lot of it is physical - farmwork, waitressing, etc. These jobs require some degree of Japanese ability, but of course not as much as an office job. Here are some examples of the available placements: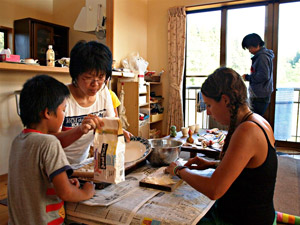 Organic farm
Nature school, arts school
Youth hostel, hotel
Cafe/restaurant
Food shop
Sightseeing guide
Gallery
Campground
Bakery
Japanese candy shop
Childcare
Natural therapy center
Hosts are in all areas of the country, from Hokkaido to Okinawa. More than half of the hosts run farms of one kind or another. The full list of available volunteer placements in Japan is on the WWOOF Japan website.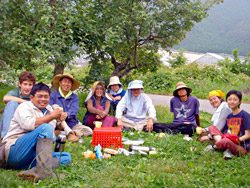 You can stay with a host for as long as you would like, up to a maximum of one year, or move to other hosts within the WWOOF network, to see a variety of areas of Japan. WWOOF is suitable for people staying for just a couple of weeks, or those who want to stay for up to a full year!
For more information about WWOOF Japan, see their website.