Japanese Plus Internship Program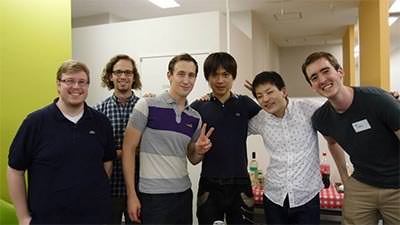 Genki Japanese School has partnered with work providers in Japan to offer internship placement programs in both Tokyo and Fukuoka. After studying with GenkiJACS, you can start your internship in Japan in the field of your choice! The internship providers we work with specialize in arranging internships for foreigners, and have agreements with thousands of companies around Tokyo, Fukuoka and the rest of Japan. They handle all aspects of your internship placement, from application through training to regular support while you intern.
Please note:
as GenkiJACS is not involved in arranging your internship, the information you provide to us in your application will be shared with our internship provider partners.
Advantages of the GenkiJACS Internship Program:
Combining Japanese language study with your internship gives you the skills you need before you start working in Japan.
Our placement partners have contracts with thousands of Japanese companies, so internships are available in a variety of fields.
Both GenkiJACS and our internship partners provide close support throughout your stay, to help you with any issue that might come up.
It's the easiest way to start your career in Japan!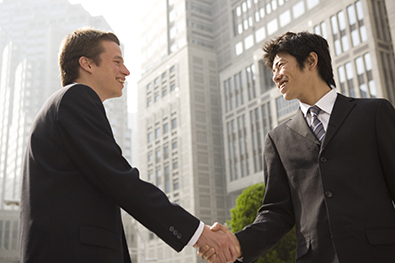 I landed this internship with a wealth management company and my program lasted for six weeks. Overall this was a precious opportunity for me because it opened the door for me to financial industry and introduced me with many professional expats in Tokyo. As one of the world's biggest financial consultancy companies, my intern company associated with high-profile investment banks and clients. From there I acquired lots of knowledge in financial regulation, financial products and macro economics. ~ Arguseye313
Cost
click here to convert prices to your currency:
Please note: Prices in currencies other than Japanese Yen are provided to give an indication of the cost and may vary from the actual cost.
| | | |
| --- | --- | --- |
| Internship length | Tokyo | Fukuoka |
| 1-2 weeks | ¥256,500.00 | ¥120,000.00 |
| 3-4 weeks | ¥256,500.00 | ¥130,000.00 |
| 5-6 weeks | ¥297,000.00 | ¥140,000.00 |
| 7-8 weeks | ¥297,000.00 | ¥160,000.00 |
| 9-12 weeks | ¥337,500.00 | Inquire for info |
(Note: GenkiJACS tuition, accommodation not included)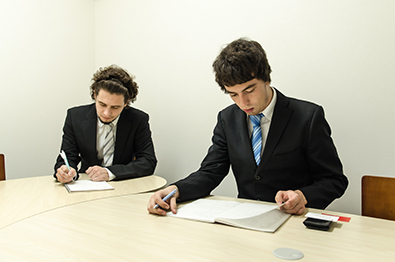 Package Details
Unpaid internship placement in a field of your choosing, for between 4 and 12 weeks
Resume check and support
Cover letter check and support
Interview coaching
Company analysis information
Ongoing counselling and support
You must study with GenkiJACS for at least 4 weeks.
Highly recommended program, very professional and organized from start to finish; friendly and welcoming atmosphere to all. Great communication and expertise, prompt responses to any enquiry given. Overall a great place to get a flavour of the Japanese work industry, as well as day to day living. ~N.L.
Student Requirements
Age 20 or above
No Japanese language ability required
(Note: some internships and fields are not available to students with low language ability)
English ability
(IELTS 5.5 or TOEFL 525 equivalent. Requirement waived if applicant has high Japanese ability)
Must be able to receive a valid visa for Japan: visa waiver, tourist visa, or working holiday visa.
Available Internships
All major industry fields are available
Some fields/jobs such as sales require Japanese language ability
Some fields/jobs such as finance require prior experience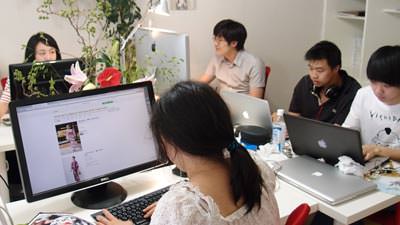 [The company] provided support for finding my internship placement, proofreading my documents such as CV, cover letter and doing mock interviews so I was prepared for not only my internship but future careers. They also provided support with finding my housing, getting wifi and phone and constant support answering my questions about doing an internship in Japan. ~MayoJayDesign
Procedure
1-6 months before arrival in Japan: Student applies for GenkiJACS study, and fills out internship application with resume. Student chooses three preferred fields for placement.
GenkiJACS forwards internship application to the internship provider for preliminary confirmation.
1 month before arrival in Japan: GenkiJACS requests additional information to complete student's application.
Student arrives in Japan, begins studying at GenkiJACS.
After starting study, student attends skills seminars at internship provider.
Internship placement is arranged, student confirms and has interview with company.
After finishing at GenkiJACS, student begins internship.
Accommodation
Accommodation can be arranged in three different ways:
By yourself: Many options are available at a variety of prices, and many companies provide support for English speakers.
Through GenkiJACS: In many cases, you can continue to live in the accommodation GenkiJACS has arranged for you while doing your internship.
Through the internship providers: Our partner companies also offer a small set of accommodation options.
Important Notes
In most companies, you will be treated the same as a worker at the company you are placed at. This means the company will have the same expectations of you as they have of their employees. Being late, taking days off without warning, dressing inappropriately and other behaviors that would be unacceptable for Japanese staff will be unacceptable for you too. Japanese companies can be stricter towards staff than those in other countries, so applicants must be motivated and stable.
In general your internship field should be related to your study or past experience.
There is a possibility of long-term employment with the host company, if both you and they want it.
How to Apply:
Just check the Internship box when requesting an estimate, and we'll send you further details!