Fukuoka Residence/Guesthouse Information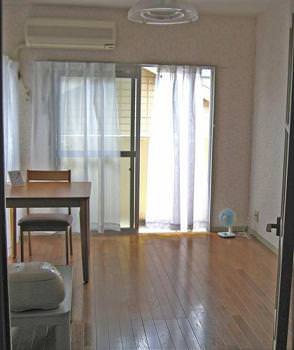 A private room in a guesthouse, residence or dorm with other GenkiJACS students and Japanese university students gives you the freedom to enjoy the city life, but also the chance to make lots of friends.
click here to convert prices to your currency:
Please note: Prices in currencies other than Japanese Yen are provided to give an indication of the cost and may vary from the actual cost.
| | |
| --- | --- |
| Weekly Cost | ¥15,000.00 |
| Distance to school | Medium (about 20-30 mins by train) |
| Room facilities | Ensuite bathroom (in some cases shared bathroom) |
| Room size | About 12 square meters |
| Residence facilities | laundry, kitchen, study room |
| Internet access | Free high speed wired access in room. (wifi available in some rooms/public areas) |
| Curfew | None |
There is a one-time ¥9,500.00 placement fee for arranging accommodation.
All rooms are non-smoking.
Bedding is provided but towels are not.
If you will arrive at the dorm after 9pm on the first night, make sure that we are aware of this in advance, so we can arrange for staff to be specially available to check you in.
---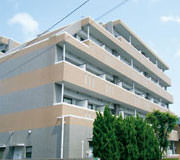 These dorm rooms are quite large, and usually have en-suite bathroom and toilet (depending on availability). Rooms are Western style, and have air-conditioning, a bed, hot water, a fridge, and a desk and chair. The dorms have a quiet study room, laundry room and fully equipped kitchens for you to do your own cooking.