Genki Japanese Language School Tokyo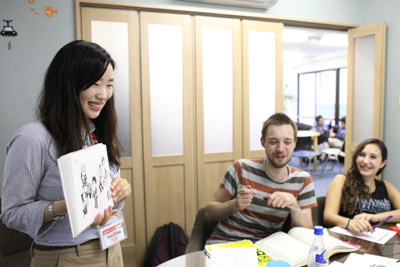 Conveniently located within walking distance of downtown Tokyo's famous Shinjuku Station, GenkiJACS' Tokyo Japanese school offers intensive communicational Japanese language learning programs for foreigners.
Click here to see a map of the Tokyo Japanese school location.
Our Tokyo branch is just a short walk from Shinjuku Station, the world's busiest train station. Its closeness to Shinjuku Station's transport hub makes it arguably the most conveniently located Japanese school in the country.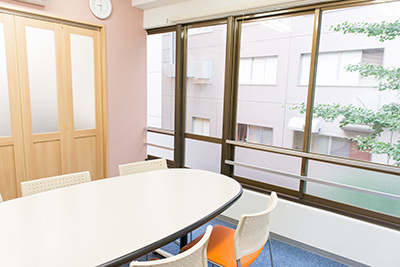 The school overlooks the famous Hanazono Shrine, and students pass through the traditional shrine gates to enter the building. Despite being in the center of the busiest part of Japan, the school's location is peaceful and relaxing, a perfect environment to learn Japanese language and culture.
GenkiJACS' courses focus on everyday communicative Japanese, and learning both the language and the culture simultaneously, with courses such as Japanese Plus Traditional Culture, and Japanese Plus Pop Culture. The school holds between 7 and 10 activities and events each week, to keep students entertained. We pride ourselves on flexibility – students can start any Monday throughout the year, and study for as many weeks as they like. Class sizes are very small, with a maximum of 8 (exceptionally 9) students per class, and an average of 6.

Check out our handy guide on using the public transportation in Tokyo, including instructions on how to get to Shinjuku (where GenkiJACS is located) from both major airports in Tokyo (Narita and Haneda).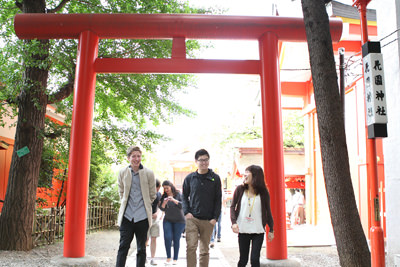 Major differences between GenkiJACS' Tokyo and Fukuoka Japanese language schools:
| | | |
| --- | --- | --- |
| Tokyo GenkiJACS | Fukuoka GenkiJACS | Kyoto GenkiJACS |
| Students must be 16 or older | Students must be 14 or older | Students must be 16 or older |
| 9 classrooms | 13 classrooms | 9 classrooms |
| Accommodation in homestays, guesthouses, residences and apartments | Accommodation in homestays, guesthouses, shared apartments and apartments | Accommodation in homestays, guesthouses, residences and apartments |
| Student visas not available | Student visas available! | Student visas not available |